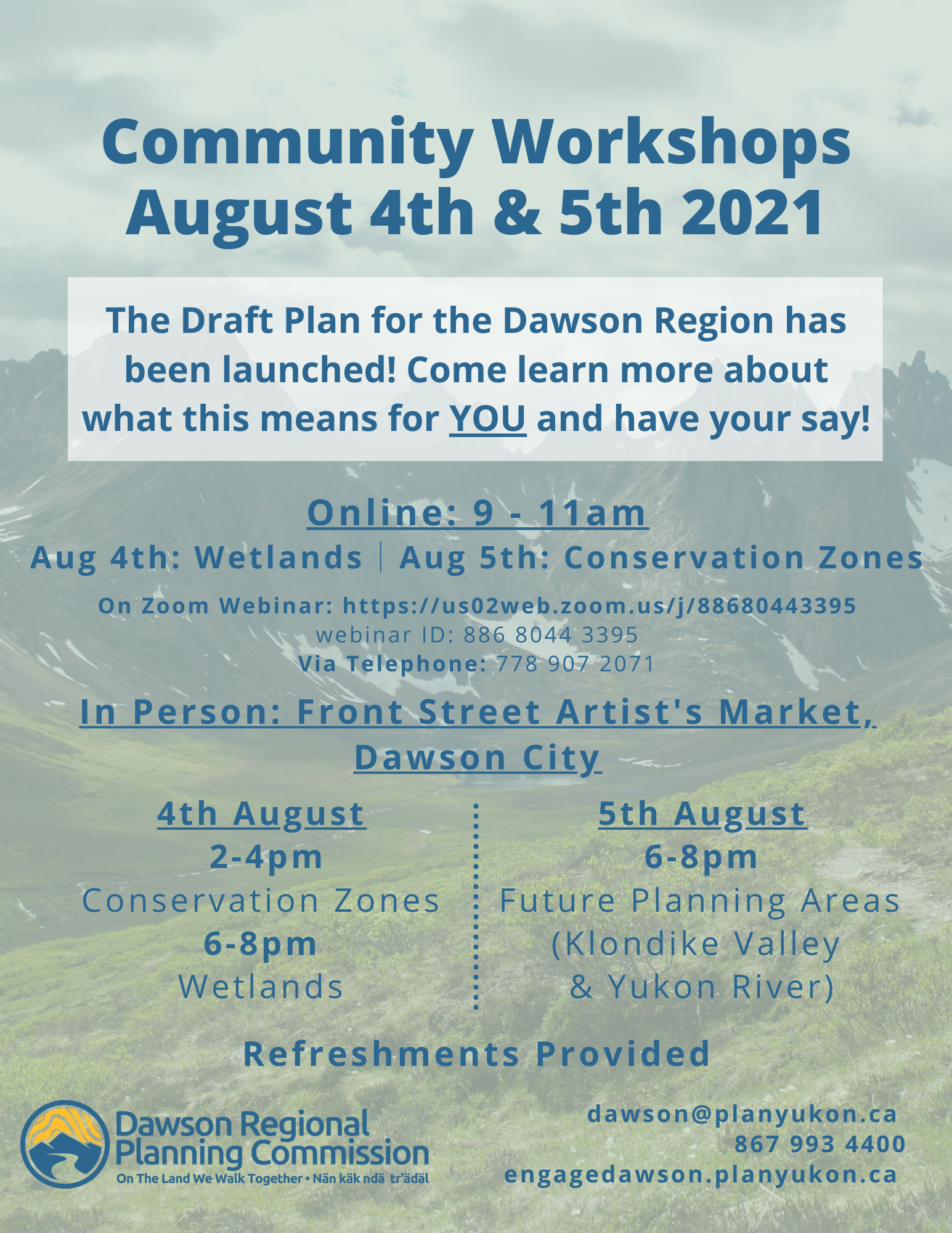 On August 4th and 5th the Commission and staff will be hosting the first of many workshops on the Draft Plan.  The workshops will be held in Dawson at the Front Street Artist's Market and online (click here for a Link to the Online workshop)
We will be providing an overview of the draft plan and having conversations about three elements of the plan that the Commission is specifically seeking input on at this time. 
You can see a detailed agenda here
If you would like more information please contact dawson@planyukon.ca 
See you there!