From April 8-10th, the Commission attended their Orientation and Training workshop in Dawson. Over those days, the new members learned about each other, about their planning task, and started building their team. It was a constructive and often fun few days where the Commission heard many of the  from the leaders from the Tr'ondëk Hwëch'in (Chief Roberta Joseph), Government of Yukon (Energy, Mines and Resources Minister Ranj Pillai), members of the Yukon Land Use Planning Council, and past Chairs of other commissions. The Commission also met with support staff, and colleagues within the Tr'ondëk Hwëch'in and Government of Yukon. During the "cabin-building exercise", the Commission tried their hand at planning out what (and when) could go into a cabin.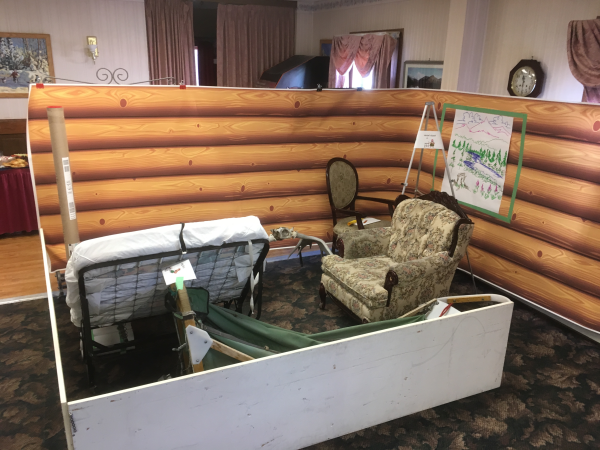 Special thanks to facilitator John Glynn-Morris and the support from the Yukon Land Use Planning Council.
A summary of the workshop is found here.