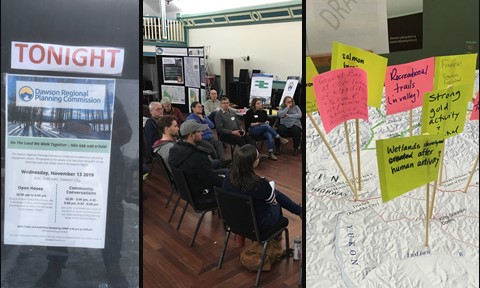 Our Dawson City Event
We recently had public events in Dawson City and Whitehorse. At these events, we:
Hosted three community conversations with facilitator John Glynn-Morris
Had many posters showing highlights of our Resource Assessment Report and Vision
Had two or more Commission members listening and talking
Had maps for people to draw and write on or stick pins in
Hundreds of sticky-notes to capture thoughts from the public.
These events drew about 90 people with diverse interests.
Thanks to the everyone who took the time to come out!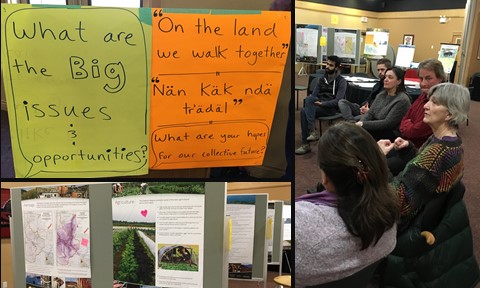 Our Whitehorse Event