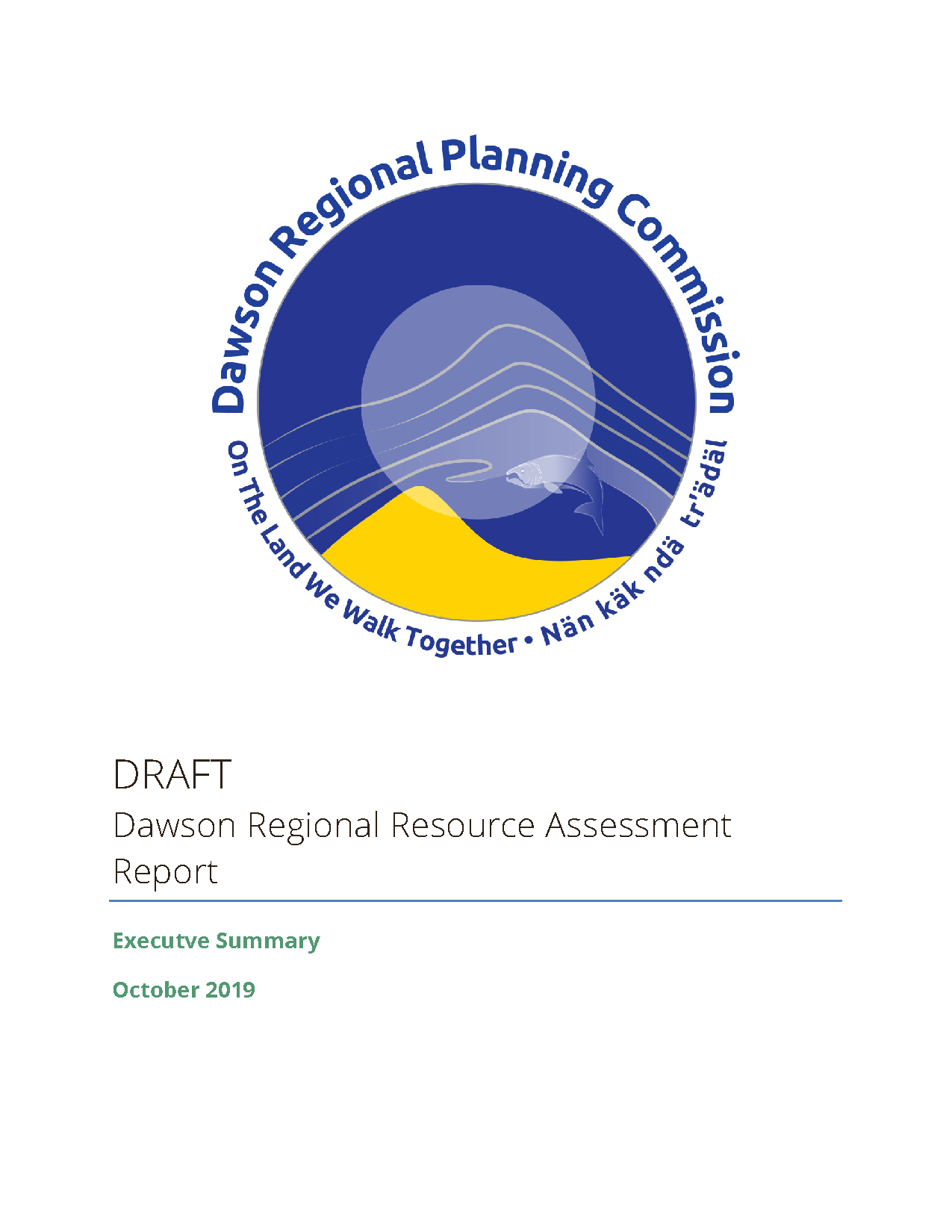 We just published the drafts of two of our foundational information sources:
Resource Assessment Report: details the regional resources and the current land uses of the region. It was published in 2013 and has been updated to help us plan. The report has many maps of the region's resources. See also our Executive Summary of the Resource Assessment Report
Issues & Interest Report: details our understanding of the Region's issues and interests. This report is based on the input from the Tr'ondëk Hwëch'in Government and the Government of Yukon, as well as the public and plan partners from around 2012.
We encourage you to send us your feedback on these reports! In the coming weeks, we will be launching a new engagement website where you can tell us your thoughts. Or, you can tell us what you think directly at one of our open houses!
The deadline for your feedback on these reports is December 6th, 2019.